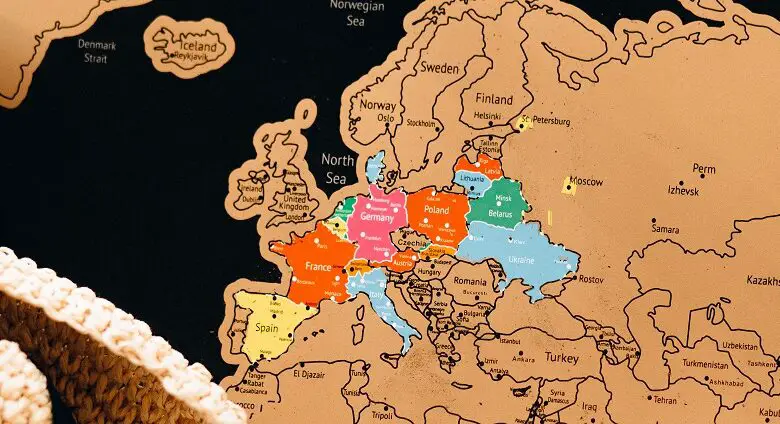 10 Accessible Attractions Across Europe
Covid-19 has stopped all of us from travelling. But with the vaccine rollout and restrictions beginning to lift, now could be a good time to start thinking about and planning your next holiday – and we all know that when you have a disability, time to plan is key.
Europe is a great option for an accessible holiday. It is a fascinating continent, full of history, culture and leisure activities. In many European cities, there is a wide range of accessible attractions, such as museums, ancient buildings, beaches, viewing platforms, churches, castles and much more.
Here, Strive Mobility lists 10 accessible attractions across Europe for you to explore on your next adventure.
1. Nova Icària beach – Barcelona, Spain
Nova Icària beach in Barcelona, Spain, is said to be the most accessible beach in the world.
Disabled people can join their family and friends in enjoying the ocean waves, a sandy shoreline, stunning views, strolls along the promenade and food and drink at a range of cafes and restaurants.
There are beach wheelchairs for you to use to paddle in the water or sunbathe on the sand.
As well as that, there is also a hoist, life vests, parasols and floating aids available. Plus, there are voluntary lifeguards who can support you in transferring in and out of the beach wheelchair and accessing the water.
There are ramps to access the beach, the promenade has all level access and there are several accessible toilets and showers.
Check out the accessibility and much more at the Nova Icària beach.
2. Rijksmuseum – Amsterdam, Netherlands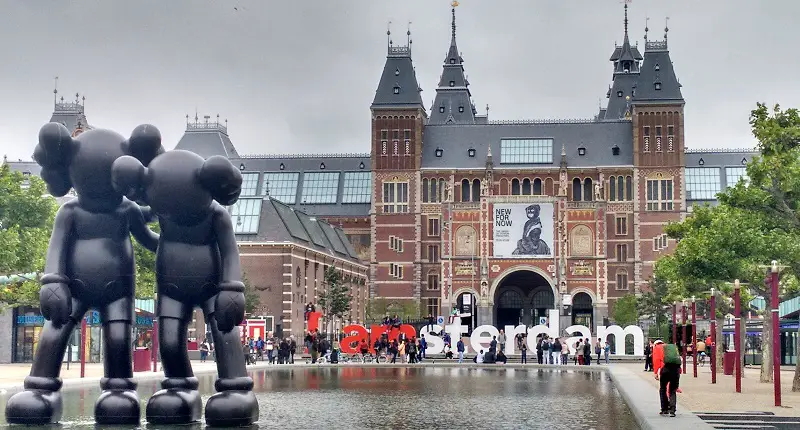 Rijksmuseum is one of the most popular tourist attractions in the Dutch capital of Amsterdam. The museum is situated on the Museumplein in downtown Amsterdam, close to the city's historic canals and shops.
It is enriched with historical artwork, which includes famous masterpieces, such as The Milkmaid by Vermeer, Self-portrait by Van Gogh, The Merry Family by Jan Steen and Rembrandt's Night Watch.
There's something for everyone at the Rijksmuseum. From guided tours to family games, workshops and theatre programs.
In terms of accessibility, wheelchairs and mobility scooters can access the entire museum, and visitors can borrow wheelchairs, walking sticks and other mobility aids from the information desk. There are lifts on every floor and assistance dogs are allowed.
You can also view a floorplan of the museum, which shows where the lifts, seating and disabled toilets are throughout the building.
For visually impaired guests, there are guided tours that enable visitors to touch selected objects in the museum and listen to audio tours that can be download onto your smartphone.
For people who are deaf or hard of hearing, information, such as the multimedia tours in the Rijksmuseum app, are enhanced with visual text. You can also listen to tours if you have a Bluetooth-enabled neck loop hearing aid, and the auditorium is fitted with a hearing loop.
The museum also has quiet areas and special openings for visitors with sensory sensitivity, such as autism and dementia.
Visit the Rijksmuseum website for further details on accessibility for disabled guests.
3. Montparnasse Tower – Paris, France
The city of Paris is best known for its stunning views from the Eiffel Tower. However, the lesser-known Montparnasse Tower also provides incredible views with added bonus of being able to see the Eiffel Tower too – great for taking pictures with the Eiffel Tower in it!
The Montparnasse Tower has disabled access via a lift up to the 56th floor, where you can enjoy an indoor observation room with a 360-degree view of Paris. This level also has a café, gift shop and toilets.
If you're interested and able to go to the top of the building on the 59th floor, then you'll need to climb three flights of stairs, which will take you to an outdoor terrace with views of Paris.
People with limited mobility, or anyone with a disability or health condition can visit the Montparnasse Tower at a reduced rate of €7.50.
Book your ticket to visit the Montparnasse Tower on your next trip to Paris.
4. Roman Colosseum – Rome, Italy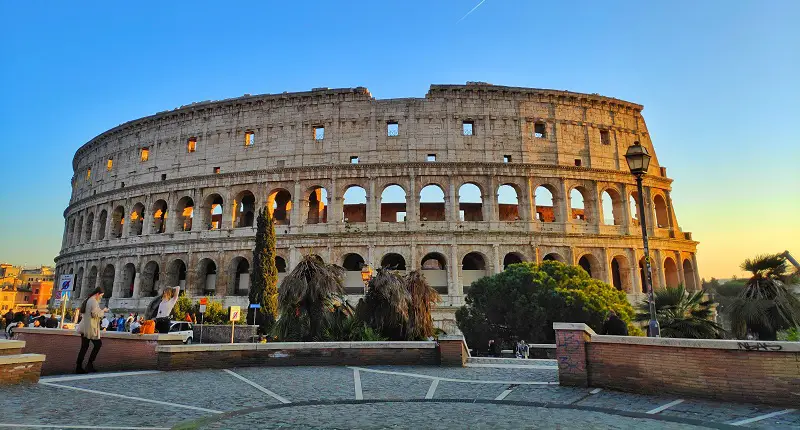 The Roman Colosseum is one of Italy's most historical and famous landmarks. Built in 70 AD, this ancient structure was a gladiator arena for the Romans and seated an impressive 50,000 spectators. Nowadays, this popular tourist attraction welcomes around four million visitors a year.
Although it might not seem like it from the outside, the Colosseum is largely accessible to disabled guests. The grounds are smooth and flat and there are two accessible toilets.
You can access the venue via a ramp at the entrance, explore the ground floor and visit the middle tier via a lift, which is operated by staff.
At the middle tier, you'll be able to peruse an exhibition about Roman society and culture, with many artifacts on display.
Unfortunately, wheelchair users and those with limited mobility cannot access the underground section or top tier, but the other levels have great views of this impressive building.
Disabled guests and one companion can visit the Colosseum free of charge, get priority access and do not need to make a reservation.
Go to the Roman Colosseum website to find out more about the iconic tourist attraction and how to plan your visit.
5. Lisboa Story Centre – Lisbon, Portugal
Find out everything you need to know about the capital city of Portugal in this interactive visitor attraction, where you will learn about a wide array of historical events that have shaped Lisbon over the centuries.
Visitors will go on a 60-minute interactive journey, in which they're given an audio tour and can view elaborate sets and enjoy multimedia and sensory experiences.
The centre is wheelchair accessible throughout and provides ramps on certain steps or gaps. There are two floors with the upper level being accessed via a lift.
The interactivities are all accessible to those with limited mobility as they are mounted 85cm from the ground. In addition, the audio guide has a built-in GPS system that activates as you move around the room.
Check out the Lisboa Story Centre website to find out more about visiting this interactive experience.
6. Berlin Cathedral – Berlin, Germany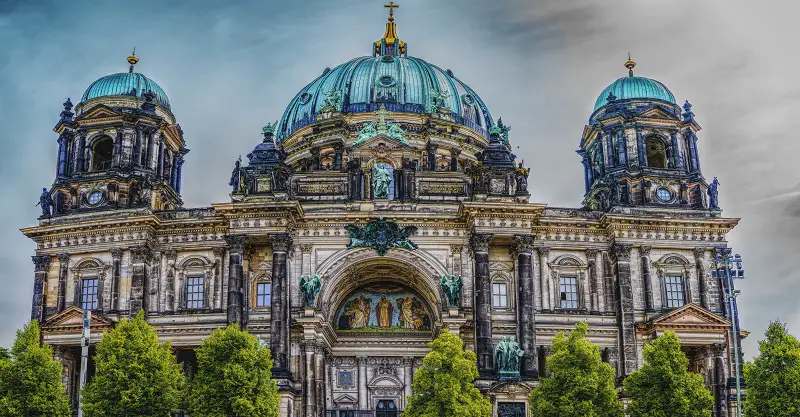 Berlin has a vast range of historical landmarks and attractions, but one that is a must-see on your travels to the German capital is the Berlin Cathedral.
Not only can you absorb the architectural history of the building, but you can also relish in panoramic views of the city, attend prayers and other religious events, and enjoy live music performed by church choirs and organists.
There is wheelchair access to Berlin Cathedral located on the building's north side, to the left of the main portal (you'll see signage for this).
There is also a bell and an intercom system that allows you to notify the duty porter you are there. They can then assist you with exploring Berlin Cathedral.
There are also audio and guided tours available, but these aren't specifically for guests with sight or hearing impairments or other additional needs.
Visit the Berlin Cathedral website for further information.
7. Fjellheisen cable car – Tromsø, Norway
Ever wanted to see the Northern Lights? Well, now you can with this accessible ride on the Fjellheisen cable car in Norway.
The cable car runs from Solliveien in Tromsdalen up to the mountain ledge Storsteinen (421 m above sea level) in just four minutes.
From the viewing platform at the upper station, you can enjoy spectacular panoramic views of Tromsø and the surrounding islands, mountains and fjords – plus the Northern Lights.
The best time to see the Northern Lights is between September and April when the skies are dark and clear.
The cable car is wheelchair accessible, with a ramp at the lower station and a lift at the upper station. Disabled passengers are required to travel with a companion.
Book your Northern Lights view on the Fjellheisen cable cars in Tromsø.
8. Schönbrunn Palace – Vienna, Austria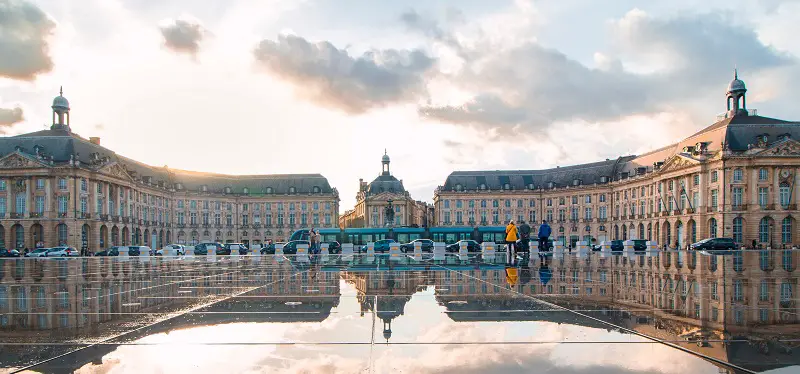 The Schönbrunn Palace is best known for being a summer house for the Habsburg monarchy that ruled several European countries in the late 19th century.
The UNESCO World Heritage Site is a historic monument in Austria's capital city and a popular tourist attraction in Vienna.
You can admire the many rooms with their original furnishings throughout the palace. You can also venture outdoors and explore the beautiful gardens and natural sceneries.
The palace and garden are both accessible to wheelchair users. The palace is smooth with level access throughout and lifts, which are operated by staff, are available to go to different floors. Wheelchairs can also be hired free of charge.
The outdoor courtyard and garden are mainly gravel, meaning they may be tricky to navigate for some wheelchair users.
There are two accessible toilets available – one by the ticket desk and another at the children's museum on the first floor. These can only be accessed by palace staff assistance.
Assistance dogs are welcome and there's free entry for one person accompanying a disabled guest. Visitors with a disability can also purchase a ticket at a reduced rate.
There are also guided tours for blind and visually impaired visitors, that enable you to feel certain objects, such as doors, ceramic stoves, furniture, interior surface decoration, curtains, busts and floors.
Check out the accessibility features at the Schönbrunn Palace in Vienna.
9. Edinburgh Castle – Edinburgh, Scotland
Edinburgh Castle is one of the most visited tourist attractions in the Scottish capital. It is enriched in history and culture with lots to learn and explore, including the Great Hall, St. Margret's chapel, the Prison of War exhibition, the Crown Jewels, plus much more.
The majority of the castle and its grounds are accessible for wheelchair users. However, there are a number of steep slopes and cobbles that might make it difficult to navigate some areas. There is a mobility vehicle that can take you to the entrance of the castle, meaning you can avoid these when you first arrive.
Within the castle, the areas are level accessed or ramped and, in some cases, an alternative entrance is available.
Other accessibility features at the castle include adapted toilets, two manual wheelchairs to borrow, free admission for carers, assistant dogs welcome and visual stories available for autistic visitors.
View the accessibility features at Edinburgh Castle, which includes the latest Covid-19 safety measures.
10. Blue Lagoon – Reykjavek, Iceland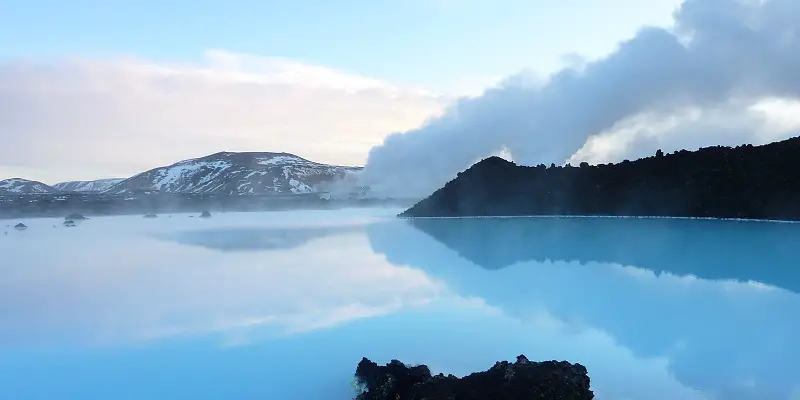 If a relaxing spa day is your kind of thing, then there is nowhere better than the Blue Lagoon in Iceland. It is a geothermal spa where you can enjoy a soak in up to 43C degree water, be given a mud mask, and indulge in a range of other spa treatments.
There is wheelchair access throughout the complex, including automatic doors and lifts. There is an accessible changing room, which comes with a roll-in shower, shower chair, toilet and lockers.
To access the Blue Lagoon, you can either use the shower chair down a ramp, or be transferred from your wheelchair using a hoist, which is operated by staff. The lagoon also provides styrofoam pool noodles that can be used as a floatation device.
If you need assistants in the changing room and/or the lagoon, complimentary admission is available for a personal assistant.
Read more about the Blue Lagoon on its website.
Before you travel, please make sure you check the Government website for the latest Covid-19 travel restrictions and requirements.
Disability aids to rent to make your European trip easier
Should you need mobility equipment to make your trips more feasible, consider renting through Strive Mobility. Whether you need a wheelchair, mobility scooter, or hoist, we have what you need to make your holiday to Europe less stressful.
It ensures you have what you need to enjoy your break and cuts the cost of buying something you only need for that specific trip.
We hope that offering people the option to easily rent mobility aids will enable more disabled people and their families to travel abroad and get out and about.
For more information about Strive Mobility and to rent equipment, visit our online mobility store.
Please note, this information was gathered through online research, including blogger reviews and the attraction's websites, but we haven't physically visited each venue